Description
This is the full Beginners Investing Course, which will teach you everything you need to know to get you started investing in the stock market!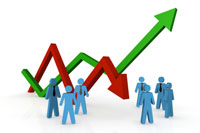 As part of this introductory investing course, you will receive 10 full lessons, covering an average of 10 topics in each lesson. Each lesson also includes additional resources and materials if there is any part you would like to "dive deeper" in to.
This course also includes a virtual trading account funded with a fake $100,000, so you can practice trading real stocks and ETFs with real prices, just like a real brokerage account but without the risk! You can continue to use your virtual trading account even after you fully complete the course for as long as you like, with the added bonus of "resetting" back to your starting cash balance any time you would like.
As the course progresses along, you will have exercises to practice each new set of investment skills, which will make use of your virtual trading account, professional-grade research tools (which are also included), and suggestions for further reading based on investing approaches that most interest you.
How to Invest Money Course Outline
Lesson 1: Introduction To Investing
Lesson 2: How The Stock Market Works And Why It Moves
Lesson 3: Making Your First Trade
Lesson 4: Building Your $100,000 Practice Portfolio
Lesson 5: Now That I Own It, What Should I Do?
Lesson 6: Fundamental Analysis: Understanding Earnings And Cash Flow
Lesson 7: Technical Analysis: Common Charts And Terms
Lesson 8: Current Hot Topics In Trading
Lesson 9: Introduction To Options
Lesson 10: The Investor's Guide To Success
Learn to invest today with our Beginners Investing Course so you too can start investing in the stock market and build your wealth.
Here's 3 tips you will learn in the first chapter that will help you get started successfully:
We will tell you what stock newsletter is the BEST source of stock recommendations.
We will tell you what real brokerage platform is best for beginners, and
We will tell you how to get the best free updates on what is happening in the stock market.